With four boys, I know how hard it can be to find not only stylish clothes, but also clothes that last for more than one kid (We love hand-me-downs!). When it comes to summer time, we love to be comfy but I also like my boys to have nice outfits for when we are visiting family or going out on family adventures.  My favorite place to shop for stylish summer clothes for boys is Gymboree!
Summer Clothes for Boys
Gymboree makes it easy to put together stylish outfits.  If you visit Gymboree.com you can see that they have several collections that allow you to choose the perfect summer clothes for boys of every personality.
Stylish Clothes for Boys
My favorite collections are:
Tide Pool – I love that it includes surfer shorts and bright tops that are perfect for exploring the beach!
 Patio Party Set

 Surfer Star Set

&
&
Island Hopper – Perfect for a tropical adventure.  I love the jungle animal prints!
 Island Time Set

 Sporty Savannah Set

&
Jungle Tour – Bright colors and safari designs that are made for exploring!
 Trail Trekker Set

 Monkeying Around Set

&
And of course I love the Red, White and Cute Set!  Perfect for celebrating the 4th of July and showing your patriotism.
 Patriotic Plaid Set

 United States of Awesome

 Stars and Stripes Splash

&
If you love coordinating outfits with your kids, Gymboree has some fun options.  With coordinating and interchangeable outfits, you can find several options that look nice together.
Coordinating Summer Shirts for Boys
For the animal lover in your family, get these shirts from Gymboree's Jawsome line. They are all blue and your kids can look coordinated without being overly match-y!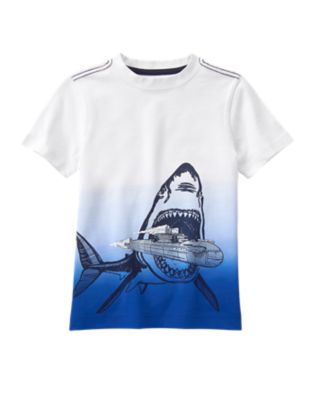 Shark Sub Tee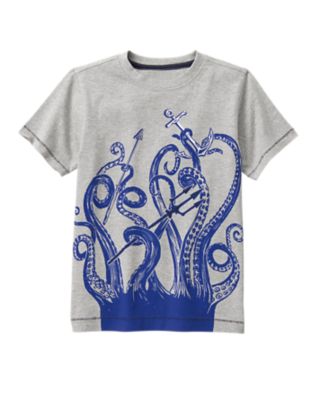 Giant Squid Tee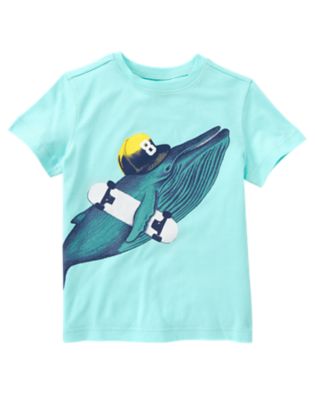 Whale Skater Tee
And for the toddlers, you can't miss cute clothes that coordinate with the siblings, right!


Sea-U-L8R Tee
And just in case you have a girl, here's a cute girl-y summer shirt that coordinate with the blues for boys!


Sunny Stamp Tee
Comfortable Summer Shorts for Boys
Choosing neutral tones for bottoms can be a lifesaver when you have four kids, boys especially. This way, when you do have to change the shirt, the pants can remain unchanged. I have enough clothes to wash without having to make a full outfit change unnecessarily, don't you?

Striped Cargo Shorts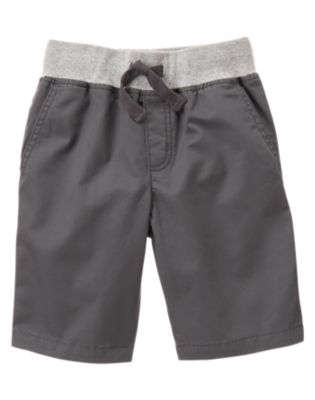 The Camp Short
Swim Suits for Boys
When it comes to making a splash in the lake, ocean, or pool, it is important to find a rash guard and trunks that your kiddo finds to be comfortable (not restricting), so that they can use that clothing layer as a barrier from the sun. It is easy to forget to reapply sunblock as often as is recommended.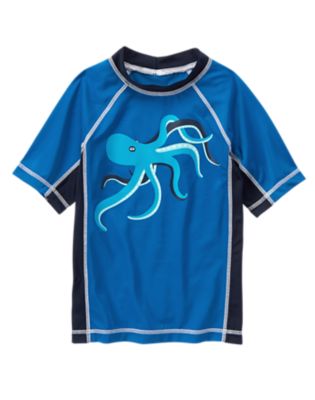 Octopus Rash Guard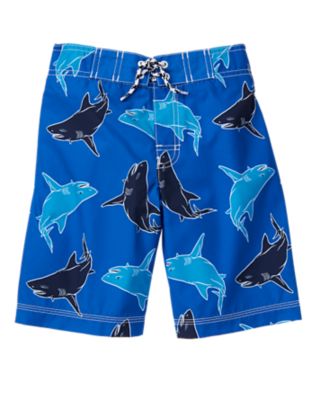 Shark Board Shorts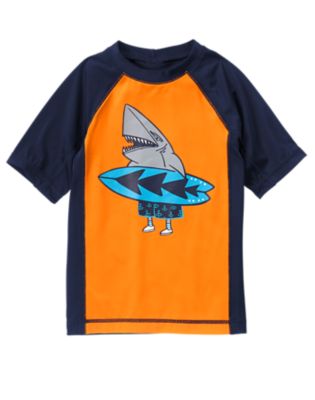 Surf Rashguard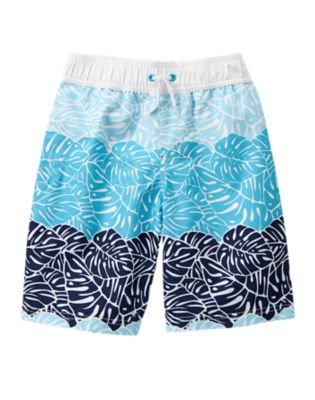 Leaf Colorblock Swim Trunks
Sandals for Boys
Gymboree has several options for sandals for boys that come in a variety of sizes and go with just about anything.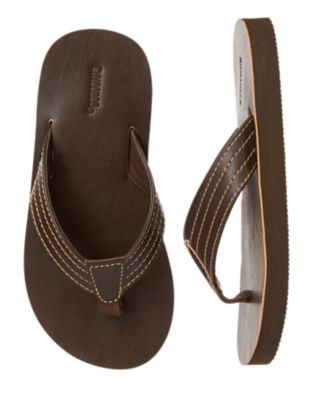 Summer Flip Flops
These also come in size 9 toddler to Boys' 4 so will fit a variety of sizes and go well with the outfits I chose as well. Decisions, decisions!


Trek Sandals
… and sunglasses!  How adorable are our little men in sunglasses?  Love these!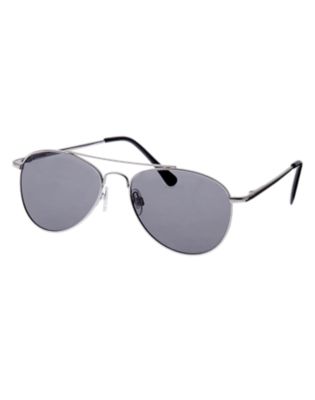 Aviator Sunglasses
I love these orange sunglasses!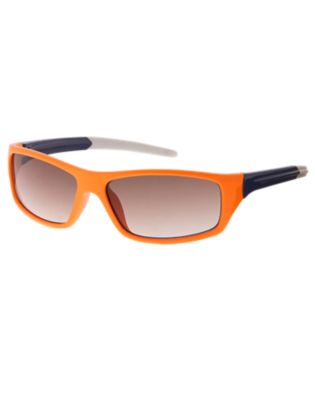 Sporty Orange Sunglasses
As for summer plans, what's on the agenda for you? Days at the beach? A big road trip? I hope these ideas of summer clothes for boys have inspired you to find clothes that not only hold up to all of your boys' adventures this summer, but also keep them looking stylish while they explore!